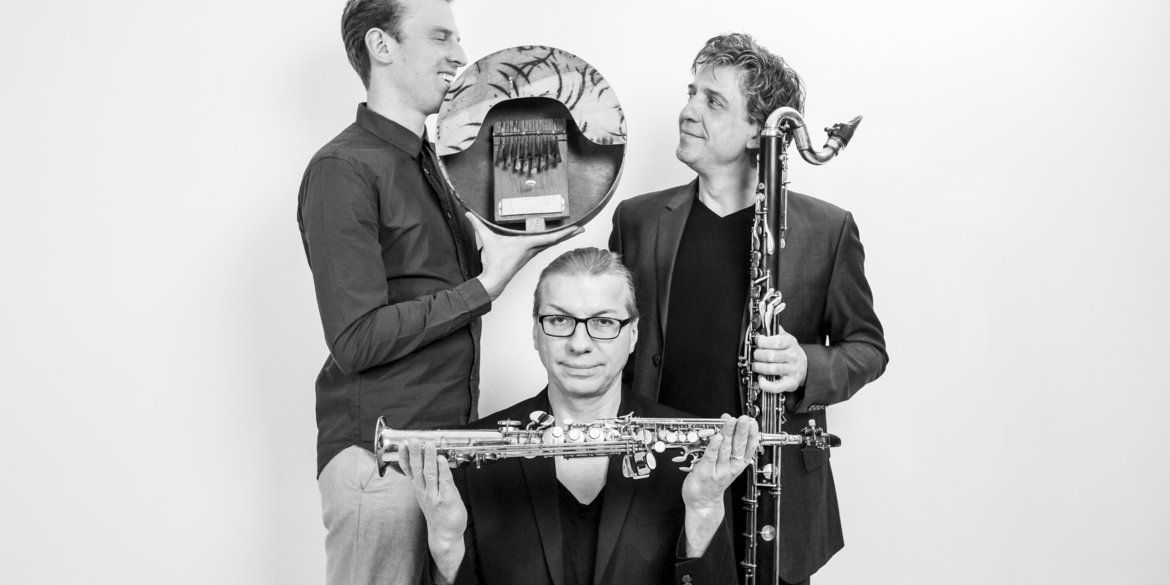 INFO:
Favo 3 is the group's third CD and the first one with third member Sander De Winne onboard. With Volker Schlott on soprano and c-melody sax, Falk Breitkreuz on bass and alto clarinet, and De Winne's vocals along with beatbox accompaniment, FAVO ranges over a vast field of music, capturing folk songs from Ireland to Argentina, playing originals, reworking classic American standards, and including a couple of compositions by two jazz giants for good measure.
FAVO was born in the cold wastes of Siberia – literally. In 2007 two German musicians, saxophonist Volker Schlott and clarinetist Falk Breitkreuz were touring through Siberia with the eclectic internationally-renowned wind quartet Fun Horns. The two had developed the habit of arriving early and staying late at the rehearsals and sound checks in order to play together and experiment with the acoustics. Volker Schlott marveled that, "The frequencies of the bass clarinet and the soprano saxophone go so well together; I had never experienced such a perfect blend before. It's as if there was some magic secret." And so the unlikely idea of a saxophone-clarinet duo was born – and it has flourished. The two instrumentalists simply do not believe in borders between musical genres, whether It be classical, pop folk, avant-garde, rock – it's all grist for FAVO's musical mill. With the addition of the Belgian vocalist Sander De Winne in 2012, the group that music critic Josef Engels dubbed "Berlin's smallest working groove unit" transformed itself from duo to trio – a threesome of exceptional musicians who have worked with some of the heavies of contemporary jazz and pop.
FAVO  - " Heartwarming music arising from a magical dance between the human voice ant two breathtaking wind instruments. 
                Music from the world , for the world "